Ferries to Sardinia »
Weather forecast for South Sardinia: the ARPA Bulletin
If you are getting ready for a trip Sardinia by ferry, we advise you to consult the weather forecasts for the next few days. On this page you'll find the weather forecasts for southern Sardinia, and, to be specific, for the areas of Trexenta and Campidano di Cagliari, of which the most well-known towns are Cagliari, Pula, Mandas, Sanluri, Samassi, and Siliqua. Follow the link if you want to check out the weather in other regions of Sardinia.
Consult our ARPA bulletin to be updated on the weather forecast of southern Sardinia in the coming days. Just one click to know in detail the weather conditions of Cagliari, Pula, Mandas, Sanluri, Dimassi and Siliqua.
You want some ideas? Carloforte and its village is the most important center of the island of San Pietro, where every year comes a festival of lights and show cooking. Choose the beautiful Cala Fico and its seabed to enjoy a refreshing dip.
Also fill in our form to access the price comparison of ferries for Sardinia.
Today: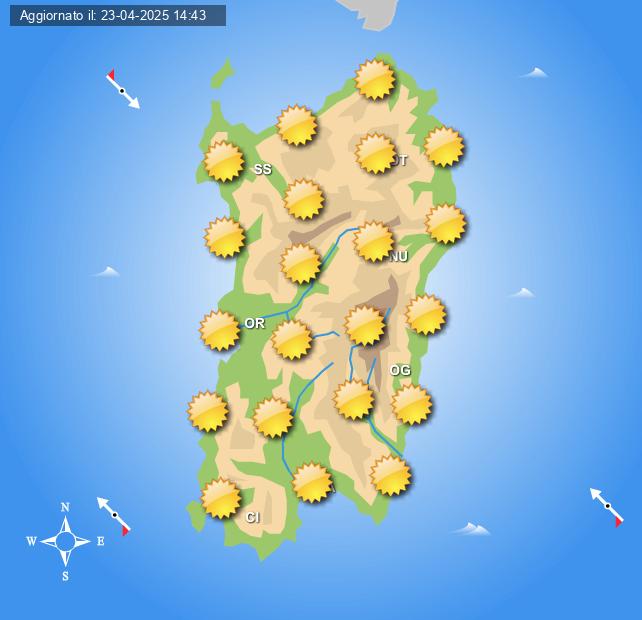 Tomorrow: