Ferries to Sardinia »
Weather forecast for midwest Sardinia: the updated bulletin
Are you leaving for your trip to the Sardinian island? Do not be caught unprepared, check the weather forecast for the midwest of Sardinia: center Campidano, Sinis, Barigadu, Marmilla, Sarcidano, Oristano, Arborea, Sardara, Arbus, Laconi, Sorgono, Abbasanta.
The area of midwest Sardinia is wonderful to explore on foot, by bike or on horseback. Nature lovers and birdwatchers will love discovering the salty lakes with flamingos and a rich avifauna.
In addition to meteorological information, take a look at the ferries leaving for Sardinia from many Italian ports.
Today: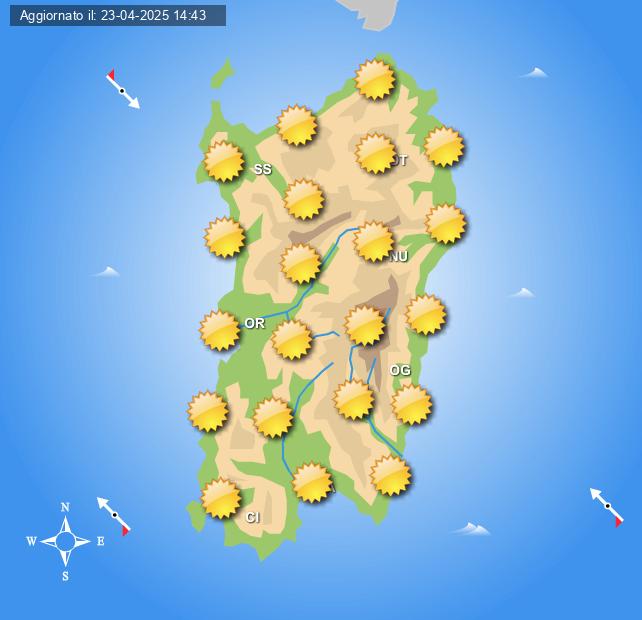 Tomorrow: